WE ARE THE ONLY ONES THAT OFFER A LOT, QUICKLY.
FAST SCANNING/INDEXING OF LARGE AMOUNTS OF DOCUMENTS.
Request a quote
Secure scanning
We have adjusted our services to ensure that we can manage documents according to the highest European legal standards and that we can manage documents and confidential information in accordance with the GDPR.

Only authorized personnel can access the scanning area with entry registration systems which prevent unauthorized access.

All our employees who come in any form of contact with the archives and documents of customers have signed Non-Disclosure and Confidentiality Agreements and Agreements on Professional Secrecy in accordance with the GDPR.
Free upgrade to OCR
Only ARHIVSERVIS offers free optical character recognition (OCR) in a package with the scanning service.

However, just because we offer OCR at no additional cost does not mean that you should automatically pick it. Upgrading to OCR can significantly increase the size of your files.
Let us analyze costs together
Scanning is not always cost-effective nor appropriate, therefore, we can provide comparisons between storage of archives and complete digitalization of documents.

We offer several scanning solutions.Each of them can be customized to the client's needs and a combination of solutions can be used when needed.

ARHIVSERVIS is a specialized and accredited archival company, which means we know how to properly deal with your needs and optimize your costs.
LATEST TECHNOLOGY / COMBINED SOLUTIONS
Using high-tech and high-speed instantaneous scanners and software solutions that combine scanning preparation (removing metal and plastic parts, paper clips, etc.) with scanning, indexing, and returning documents to their original state allows us to speed up and optimize all processes.
This means that we can achieve results in a more precise and effective way – to reduce the duration and cost of projects.
We can scan and import images directly into any document management system (DMS) or you can download the digital records from our encrypted FTP site.
Scanning analysis
Not all documents in your archives need to be stored. We will identify some documents that can be shredded right after digitalization. Together with our team of experts, you can make a decision on the identification of documents to be scanned and those that would be better physical stored or immediately shredded. This reduces the cost of unnecessary scanning.
Calculate
Secure scanning
Complete scanning is a more traditional approach, and the price of projects depends on the number of pages. ARHIVSERVIS always offers the most competitive price and the shortest timeframe to suit the needs of each client. Our experienced team will organize a consultation with you to understand your requirements. It is key to decide whether to digitalize documents for a DMS system or in a simple and recognizable way.
Calculate
Delivery of scanned documents
Scanning the entire archive can be expensive and is often unnecessary. When you need to store documents for less than 10 years and they require only minimal use, it is more cost-effective to physically store them. ARHIVSERVIS is the only company that offers delivery of scanned documents.This means that every document stored with us can be ordered and downloaded via e-mail within one hour of making the request.
Calculate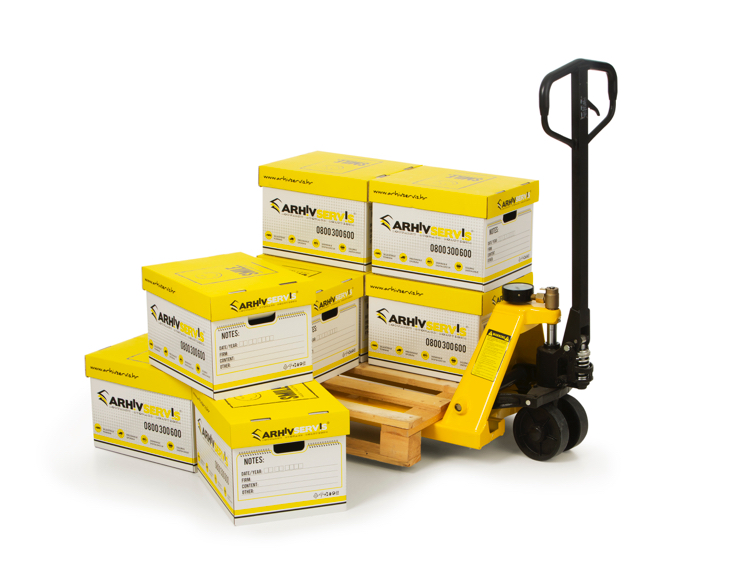 About ARHIVSERVIS and secure data management
In managing secure data, we work together with our customers to develop common solutions that are adapted to the needs of individual enterprises. Promoting best practices while ensuring economic savings for our customers is what we strive for.
ARHIVSERVIS is an expert in the document management industry.
Use our Scanning Calculator and create a quote...
Start